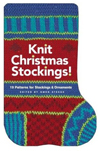 Not much to report this week. I started working on some knit Christmas stockings for Marcus and me. I decided last year that I can no longer use my old ones. I made matching quilted/cross-stitch stockings for Marcus, myself, Ursa and Skippy many years ago. It hurts now to pull them out and not be able to hang the dog ones (I'm teary as I type this), so I retired them. I purchased the Knit Christmas Stockings book and asked Marcus to pick out which one he wanted. Of course he picks the most basic one and then picked red/green as the color he wanted. Not original, but that is OK. I asked for his input and I'm going to make what he wants. When they are done, I'll post a link to the completed project post on the craft blog.
Marcus and I are celebrating our 17 year anniversary this week (10/28). We continued our tradition of getting Endless Shrimp at Red Lobster to celebrate last evening. We had a really awesome server, it was cold and snowy outside (just the way Marcus likes it). We had a really nice time.
I realized last night that Mayor Tortimer never gave me my golden fishing rod for catching all the species of fish in the Animal Crossing: City Folk game on our Wii. Grrrrr. To say I was upset was an understatement. I searched forum and cheat sites trying to figure out why I hadn't received it. I kept trying to tell myself that it is only a game and not that big of a deal, but I was genuinely disappointed. I open the game this morning and ta-dah!...he's outside my house with my fishing rod. D'oh!
I started my Netflix membership back up, so I've been on a movie watching kick. I'm also really pissed off at network television at the moment. At the start of the season, I picked which shows I would DVR and which shows I could watch online and which shows I would just have to give in and watch live if I wanted to see them. I had a schedule with all of my bases covered...or so I thought. The stupid networks keep changing when their programs air and a couple of shows I thought had online episodes do not. Then you throw in a hour episode here that screws up the schedule or a season premiere weeks after the other shows start that I hadn't calculated into the fray. It's maddening. I understand why they do it, but it still infuriates me to no end. You can't even do like you used to — watch one show the first half of the season and then watch another show during repeats — because there is no repeat season anymore. Show a few episodes, a couple of weeks of repeats, a few new episodes. Never coinciding with any other show's schedule. Annoying.
Marcus rented Scribblenauts for my Nintendo DS from Gamefly, so I played that this past week. Interesting little game. I'll have to get that one day. I went ahead and sent it back for now, though. I've got other stuff I need to be doing instead of being addicted to yet another video game!
Well, it's that time of year to get the wishlists in order. I guess I'll start tackling that later today. The weather is supposed to be halfway decent today, so I guess I had better get the oil changed in my car before it snows again. Lots to do today, so I'd better get to it.
10/27/09 - ETA: CBS had repeats on last night — showing shows from last season. WTF is up with that? Why do I want them to show stuff that I may now already own on DVD? Lame! Network television sucks!