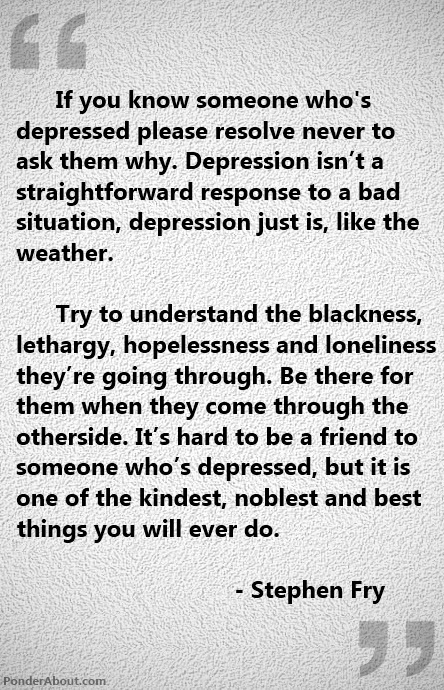 I hate how depression messes with you. You don't realize how bad things have been until you are in are in one of your better moments and look back at the events of the last 6 months and realize you've only done just enough to cope and get by. The insomnia, the inability to do anything creative, the despair, the anger, the procrastination, the isolation - all depression's fault. I always suffer from Seasonal Affective Disorder in the winter, but I think this year was particularly bad for me. I'm sure part of that had to do with moving to this apartment complex plus having that new chick in my office at work.
It's probably a good thing we got a dog and I had someone that I had to take care of or I probably would have sunken further.
I'm sitting here surveying the damage. I think I've only cleaned the apartment once since we moved in. My few possessions I have here are totally disorganized. That dinky kitchen is a disaster area. I have only completed 2 small craft projects - one for a swap that I had to force myself to do as I was on a deadline and one was a
crocheted snowflake
for a family that lost their mother/wife to a brain aneurism. I sit down to cross stitch and manage about 10 stitches at a time. I just haven't been able to focus. I've tried on many occasion to get back to this old blog, but couldn't think of anything I really wanted to share. It's still broken from an update to the CMS I did awhile back and haven't had the motivation to fix it.
I tried to put my best face forward on Facebook and only post mundane things. I spent many years complaining about everything little thing on this blog and Marcus nicknamed it the "blog of woe." When I catch myself doing that on Facebook, I erase it. I know in this post I'm continuing the "blog of woe," but I need to vent and remind myself of all that is going on so that I may work on changing it while I'm not in depression's grip.
I don't know if it is because it is Spring, or because this last week got so bad that I finally had enough, but I actually feel motivated to change things. I'm tired of being the only capable data processor at work and having too much on my plate the last week of every month. I'm tired of being underpaid for what I really do there. I'm tired of having nobody I can talk to there about these frustrations (supervisors, HR, etc) that can or will do anything about it. I'm tired of being in a soul-sucking, non-creative desk job with no future. I'm tired of being stuck in an office with no music since they made us get rid of our radios. I'm tired of having allergy attacks all day at work because my co-worker in my office is either totally insensitive or dumb and won't stop coming to work laden in some offensive fragrance despite me repeatedly telling her it sets off my allergies. She also hasn't grasped how to do this job after 6 months, yet they still employ her. She was touted as being an Excel expert when they hired her. A couple of days ago, she was struggling with a client list because she doesn't know how to make new columns, copy & paste from cell to cell or do a "text to columns" - all pretty basic Excel stuff. Plus, I showed her how to do that on this same list the month before and watched her take notes. I'm tired of one of the other data processors that, despite being in the country for over 20 years, doesn't understand English and refuses to do things according to department standards and yet he keeps his job. I'm tired of my other co-worker who is the brother-in-law of the owner, is over 70 and is having issues remembering how to do his job and yet they keep him employed instead of having him retire simply because he claims he wouldn't know what to do with his life if he didn't have a job to go to every day. I'm tired of living in this overcrowded rat cage called Denver. I'm tired of driving all over hell to take care of my animals that are scattered in foster homes because I can't have them here. I'm tired of the lack of quality time Marcus and I have together due to our stupid jobs (ever since our company "upgraded" the plant manager software, he spends almost every waking moment fixing that stupid crap). I'm tired of not having the funds to get my car fixed. I'm tired of not having room to cook or bake. I'm tired of not being able to prepare meals, because I usually end up eating alone anyway because something at work is broken. I'm tired of the creepy, legally-blind lady that is always sitting outside on her balcony because she has to smoke and always wants to chat. There's more, but man...that is enough for now.
We're going to start moving some of our stuff up to the house in South Dakota next week. I've got to figure out how to follow soon thereafter. Marcus keeps reminding me that I have a "Large Toolbox" and that I need to use it. I know he's right, I just need to quit being afraid and do something. I feel so peaceful and at ease up there. I do feel like I've come home when I'm there. I also ordered a juicer (should be here Monday) and I'm getting serious about getting this extra weight off. Mom died early because she didn't take care of herself. I had a sobering thought last week as my supervisor was telling me about how the women in her family live long. If I lived as long as my mother, I'd only have a little over 5 years left on this planet. I'm not going to let that happen.
I think my highest weight was around 315 pounds. I'm not quite sure as I was in one of the big depression bouts similar to what I just experienced, but I do remember a 315 on the scale at one point. If that's the case, between the change in my diet to as many unprocessed and organic foods as possible and having a dog to walk, I'm down 55 pounds. I keep thinking that i was basically carrying around a 50 lb flour sack like I used to sling at the pizza place every day on my poor body every day. What sucks is I'm still dragging around a little over 2 more of those. I'm amazed at how much better I feel now than I did a couple of years ago. I can't wait to see how much better I feel when I've dropped a couple of more flour sacks. That's another reason I want to get up to South Dakota. That
Mickelson Trail
that Marcus rides is 109 miles - lots for me and T to explore.
Anyway, that's where I'm at now. Hopefully the next few weeks will bring about major changes. I'm so ready to move onto a new chapter in my life.