Despite being sick, I managed to get quite a bit done this weekend.
On the crafty front, I finally got around to sewing the watch band for the iPod Nano that Dad and I got for Marcus last Christmas. I swore I'd get off my duff and get it made before this Christmas and I did it with a more than a month to spare.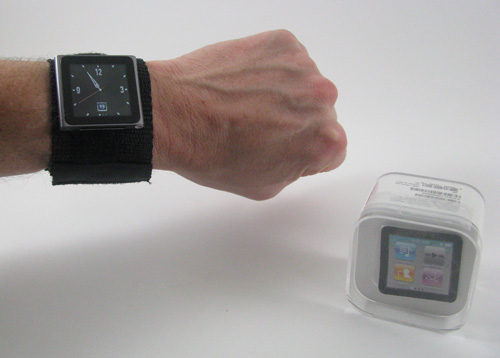 I've been getting into making
amigurumi
lately. The first one I ever made was a
Yoda
for my desk at work. My most recent one is this cute little
pumpkin pie
: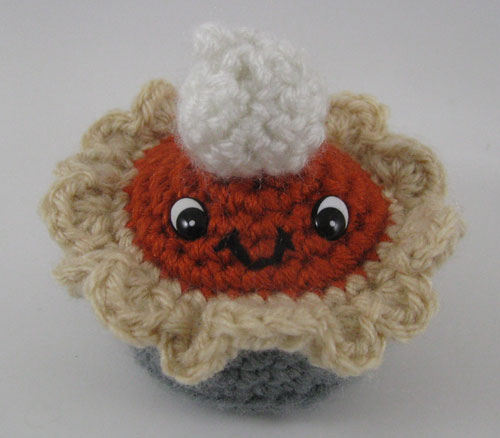 I also finished knitting a dish cloth that was a test knit for a friend of mine. No picture yet as she has not yet released the pattern.
I made a really yummy dinner on Sunday night. Beer can chicken (free range) with sage, thyme & rosemary stuffed inside, baby red potatoes & broccoli with oregano, olive oil & sea salt and corn muffins. All organic, of course.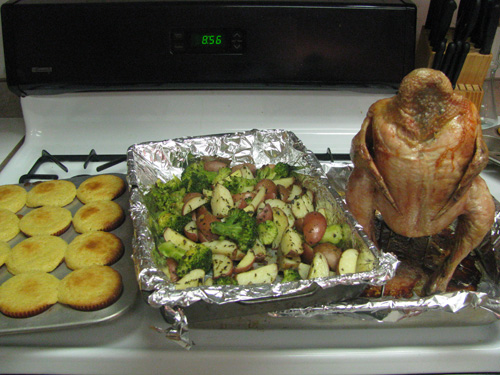 We had to board up the skirting where a raccoon tore into it to get under the house. I hate raccoons.
I got all the bedding washed, got the dishes caught up, bathed the rabbit and cleaned her cage, made a sketch for this week's
Team Housewares golf poster
...whew. Too bad the work week started again and is cutting into my productivity.