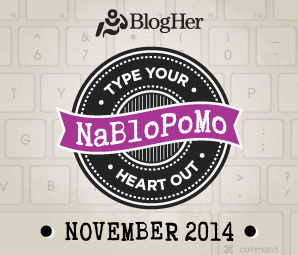 Well, here it is - the last day of November. Can't believe tomorrow starts the last month of 2014. From here on out, Project365 gets tougher because I have to follow my chart to figure out which photo # I'm posting each day. First world problem, I know.
Anyway, I broke down and bought new shoes yesterday. I've been putting it off because I hate shoe shopping and for some reason, stores don't seem to carry 7.5 men's wide shoes. Also, they closed the Famous Footwear location on Iliff/Peoria that I used to prefer. They were running a Buy 1/Get 1 + 20% off if you have the app promotion and of course I could only find one pair. Turns out they'll now ship you a 2nd pair if they don't have them in stock. Yay! Now, once the 2nd pair gets here, I'll have a backup and won't have to go shoe shopping for a long time.
One of the reasons I wanted new shoes is I haven't been on long walks with Marcus & Mr. T since well before I got sick back in August. I promised them that I would take a walk around Bible Park once I got new shoes, so that's what we did today. Marcus was in heaven since it was below 20°F and the park was almost empty.