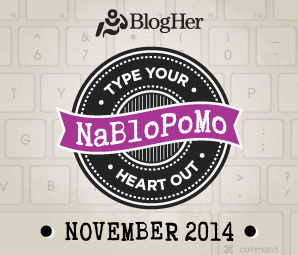 Man, I had 2 major panic attacks today.
First, I stopped at Whole Foods on the way to work and my debit card was declined. I had checked the balance this morning to see what purchases I had made with the PayPal card had cleared and there was money in my account. I got to work and logged into the bank website to see the card number was different and not active. Um, Ok...there was no message in my inbox, just notifications about bank statements ready to be downloaded. I started to call the bank, but figured I had better check through the big pile of crap on my desk first. Sure enough, there was a new card mixed in with political crap. Whew.
The 2nd one happened after I called tech support to find a solution to an issue I was having with our mail sorting software. The guy told me to make sure I copied this one file so that if things went wrong, I could put it back. The main problem is that we run our software on a remote server, not individual installations like they want you to do. Me trying to work with this file while everybody else was working corrupted it and I couldn't get it back in. I had a major panic attack and had visions of being fired, not to mention crippling the mailing department. Good thing Marcus has a cooler head than I and managed to get it fixed. Whew.
The Polar Vortex sank into the United States today and Marcus is having a panic attack of his own. The guy that Marcus hired to install the heater for our water tank/pump hasn't showed up to install it and he's panicking about all of our stuff freezing up like last year. He claims he'll be there tomorrow - I hope it is not too late.