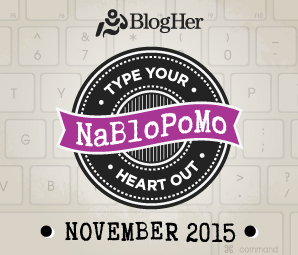 I was watching a little blurb on The Today Show this morning while I was getting ready for work about some Australian model/Instragram star that is leaving social media because she claims it's ruining her life. While I can't believe all of her problems are due to social media, the story did get me to thinking. All the social media outlets are definitely distracting and a time suck. I was thinking about why I never seem to accomplish anything anymore. I used to craft all the time. I used to cook a lot more than I do now. I used to read a lot. I used to have lots of beautiful houseplants. I used to garden. Hell, I even used to watch a lot of television. While our living situation the last few years is partly to blame for why I don't do hardly any of that anymore, mostly the culprit is the Internet.
I spend an alarmingly large amount of time on Facebook, Twitter, Pinterest and Ravelry. I spend so much time reading about other people's lives, that I'm really not living my own anymore. I may even be addicted. I didn't have my phone at lunch a couple of weeks ago and I was twitchy without it. I haven't even kept up this poor blog. I used to spend all sorts of time playing with the CSS, learning the code, etc. I still haven't fixed so many things I broke doing an upgrade a while back.
I'm taking a week off from work next week. I'll be up at Homestead North with just Mr. T. Except for the NaBloPoMo posts, I'm really going to make an effort to stay off the Internet. Hoping I can accomplish some real things.