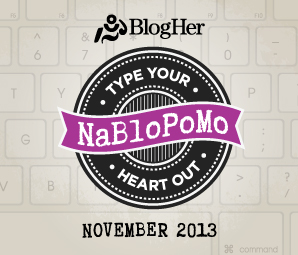 Every year I try to add one thing to my Christmas decor and bonus if it can also double as a craft room decoration. A few weeks back (it makes me ill that I saw Christmas stuff that long ago), I was at Michaels and saw the neatest little needlework shop in the Lemax Christmas village series. I nearly had a stroke when I saw the $54.99 price tag, though. I was really disappointed until I reminded myself that there would be many sales/coupons between then and Christmas. I was getting a little irked, though, when I kept coming across 50% off one item coupons, but couldn't use them on this because the Lemax stuff was already on sale.
Imagine my hopefulness when I saw the email subject line from Michaels in my inbox this morning that said "
This is One Coupon You Don't Want to Miss
." SCORE! The one I was hoping would show up - 25% off total purchase, including SALE ITEMS (because Yay!, the Lemax stuff is 40% off this week, too).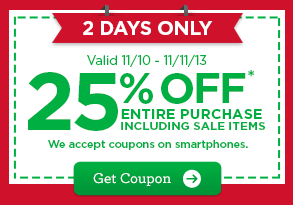 So, 40% off of $54.99 brought that down to $32.99. The additional 25% off brought it down to $24.75. With tax, $26.63. I probably can't beat that and still be able to find one in stock.
It's going to stay in the box until I get up to South Dakota again the week of Thanksgiving. Hoping its all in one piece and the light works.