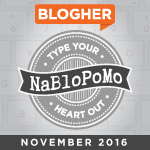 Today was my father's Military Funeral Honors Ceremony and burial at Fort Logan. I've been pretty strong though everything up to this point. I knew he didn't have much time left when I last saw him on my birthday in September. I've been expecting it for quite a while and was even a little glad when I got the call that he had passed as it meant he was no longer suffering. Sitting at the ceremony, though, I lost it when they started playing taps. As the next of kin, I also was presented with his flag. That was tough. I really am in awe of the service people who can perform that ceremony with dignity when those in attendance are grieving.
I'll probably go out tomorrow and visit the actual grave. He was to be buried by 4pm, but traffic in Denver sucks so bad and I was so exhausted, I couldn't face going back over today.
I didn't want to take many photos and be disrespectful, but I did take this one with the two servicemen taking the urn and flag from the car to the shelter where the ceremony was to be performed.